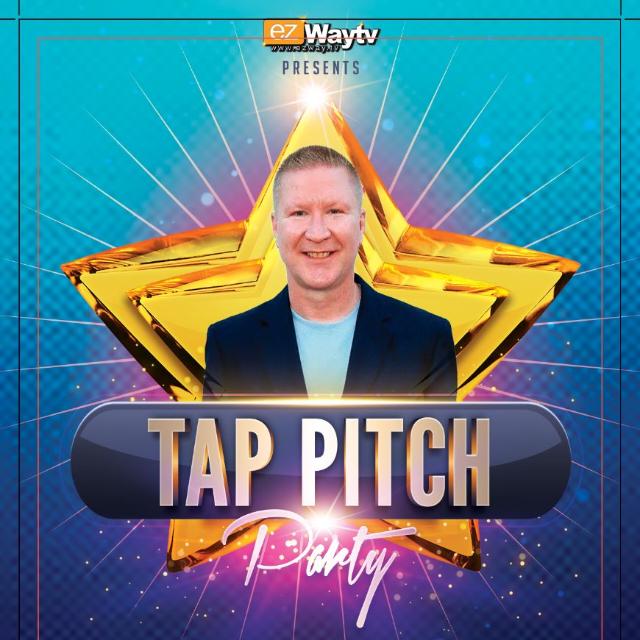 TAP

Pitch Party
ON ZOOM and TV!
TAP Pitch Party is executive produced by Matt J. Doyle and Eric Zuley, currently on the Internet and eZWay TV Network. TAP Stands for The Artist's Process, which is a show on the Internet and eZWay TV Network as well as TAP Interviews covers red carpets, does in studio interviews and behind the scenes. Both Shows have helped to boost many actors, music artists, writers, producers, directors and businesses, just by them being featured on the shows. TAP Pitch Party, The Artist's Process and TAP Interviews are also live and on demand on ROKU. Our mission is to empower artists and businesses, all around the world.
VIP PLUS ACCESS Benefits:
Welcome Welcome! We are opening up the digital doors to everyone that is not part of our eZWay Family to learn more about us! We are welcoming back all of our regular eZWay Family members to learn grow, network and succeed that much faster, while you learn about our new tools and tech that we have implemented. Our goal is to host a ZOOM event every other Thurs. at 5 pm PST so we can get to know all of you that much better! So you can get to know each other that much more, so you can grow your EWOF profile and gain more friends and followers. So we can find out what you are up to so we are all as a digital family and community able to help! We ask that all of you MARK YOUR CALENDARS for every other Thurs. the middle and end Thurs. of each month to join us on zoom for all our new updates and opportunities, networking, and sometimes performances, and we will have special celebrity guest speakers!
WE WANT YOU TO COME, PITCH YOUR PROJECT, YOUR PRODUCTS, YOUR PURPOSE, and ULTIMATELY YOUR eZWay Profile so you can gain more followers and hopefully get more business and sales!
August 15th 5PM PST on Zoom
DON'T MISS THIS CHANCE TO NETWORK AND
PROMOTE YOURSELF!