eZWay


Faster Class
Pitch Party
ON ZOOM and TV!

PITCH YOUR PURPOSE AND PROJECT ON OUR EZWAY PITCH PARTY STAGE WHICH WE WILL PROMOTE!

GAIN MORE FOLLOWERS TO YOUR EZWAY PROFILE THE EZWAY WAY TO FOLLOW UP ON YOUR NETWORKING ​

SPIN OUR WHEEL OF OPPORTUNITY TO WIN UP TO $10,000 IN MARKETING AND BRAND DEV. PRIZES
Get your live pitch commercial on our ZOOM stage, broadcasted live to Facebook and eZWay.tv, ROKU promoted to thousands! 
For $19.99
1 min stage time
Custom flyer
Access to our FB group With 2500 members
Custom profile for pitch attendee follow up
Your pitch included in ezway.tv episode on ROKU
IMDB credits for an additional $5.99
Attend the zoom
Join the group
Get custom profile
VIP PLUS ACCESS Benefits: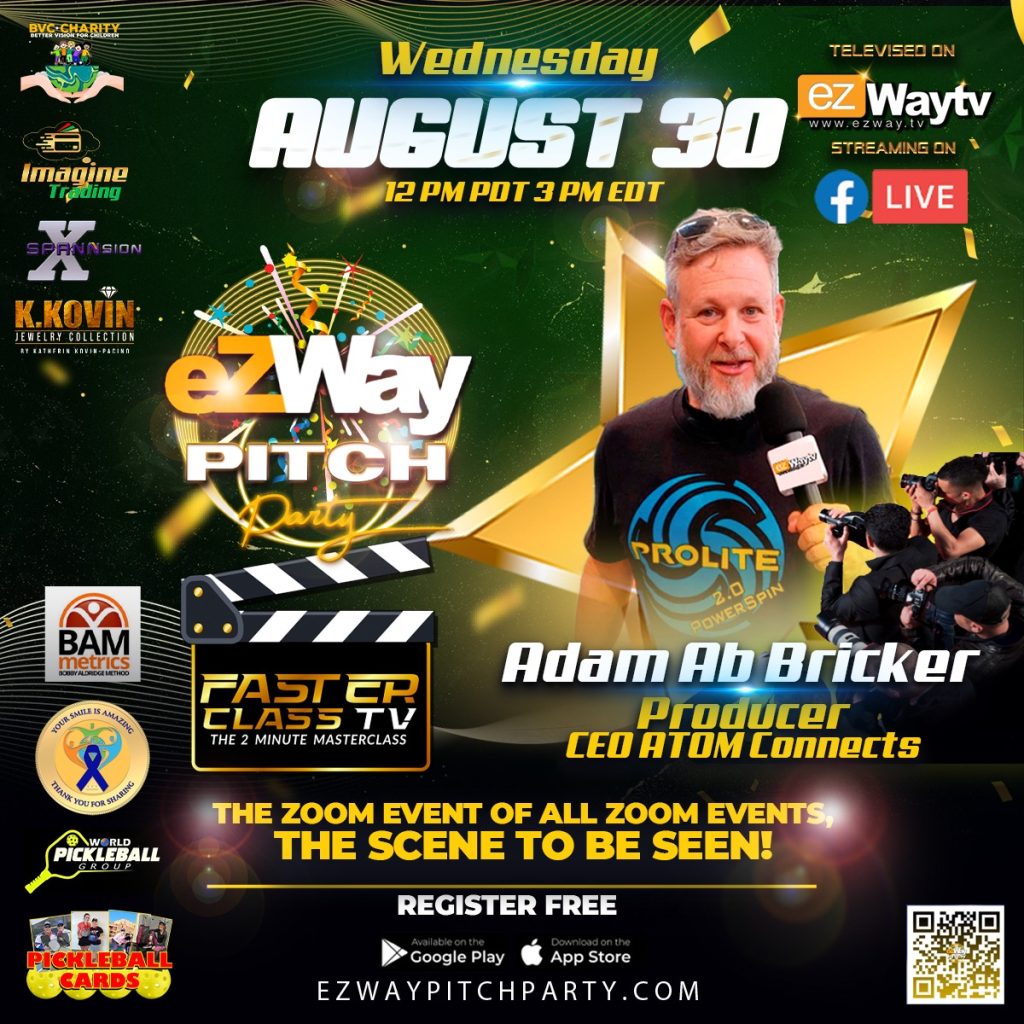 Starting Aug 30th
at 12PM PDT to 3PM EDT on Zoom
DON'T MISS THIS CHANCE TO NETWORK AND
PROMOTE YOURSELF!