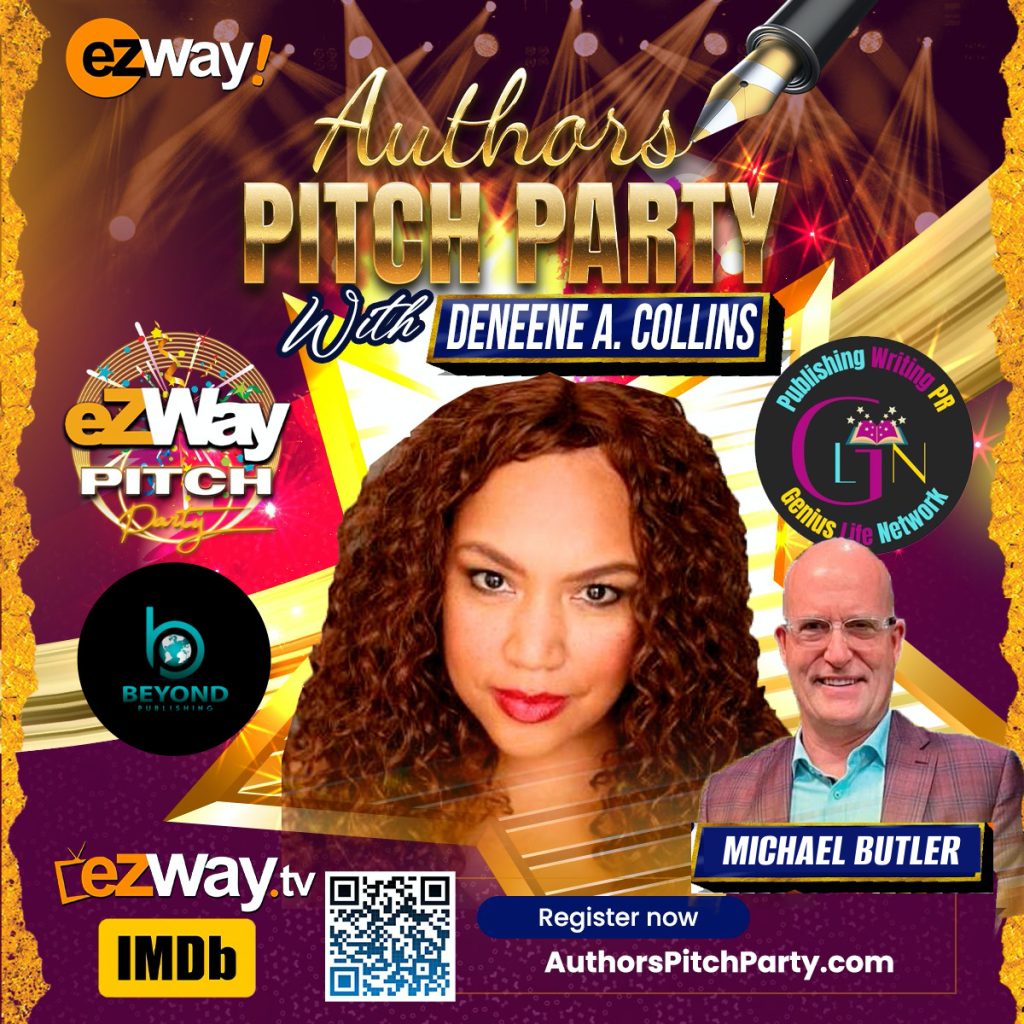 Authors'

Pitch Party ON ZOOM and TV!
The Author Pitch Party is for writers, authors, publishers, editors, VA's, cover designers, and anyone who works with books and publishing.

So are you ready to show off your book? Get a name for yourself as an author, show off your gift, and your creativity? You're ready to get more readers for your book or to collaborate with other authors and find affiliates and promoters to help you get your book out there more.


PITCH YOUR PURPOSE AND PROJECT ON OUR EZWAY PITCH PARTY STAGE WHICH WE WILL PROMOTE!

GAIN MORE FOLLOWERS TO YOUR EZWAY PROFILE THE EZWAY WAY TO FOLLOW UP ON YOUR NETWORKING

SPIN OUR WHEEL OF OPPORTUNITY TO WIN UP TO $10,000 IN MARKETING AND BRAND DEV. PRIZES
VIP PLUS ACCESS Benefits:
DON'T MISS THIS CHANCE TO NETWORK AND
PROMOTE YOURSELF!