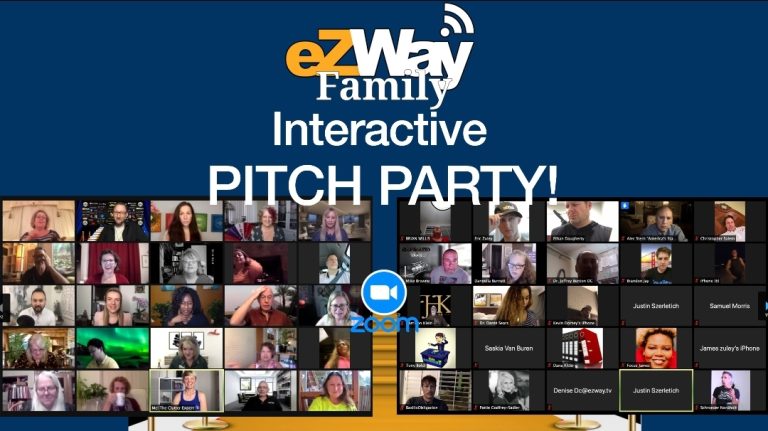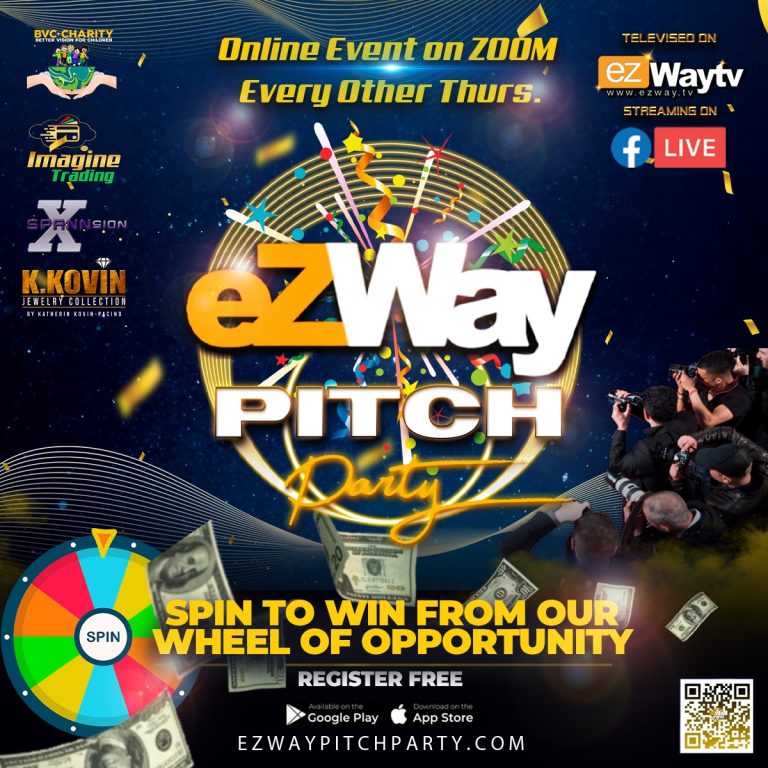 YOU PITCH IT, WE PROMOTE IT
eZWay Pitch Party is a live zoom, live on facebook televised event reaching a potential of millions of viewers on ROKU, Google Play and eZWay.TV for our Advertising On Demand Streaming TV Network. Our partnered 30a TV live channel has many channel syndication to it and reaches over 1 million viewers which we put these pitch parties on our PITCH TV Channel so if you are on our stage your pitch will be seen and heard by many. 
eZWay Pitch Parties allow you to networking with successful entrepreneurs, speakers, authors, coaches, producers, directors, investors, inventors, streamer and podcasters, network owners, CEO's and Business owners and much more. Our attendees receive 30 seconds to pitch on our stage for free during the pitch party portion of the event.