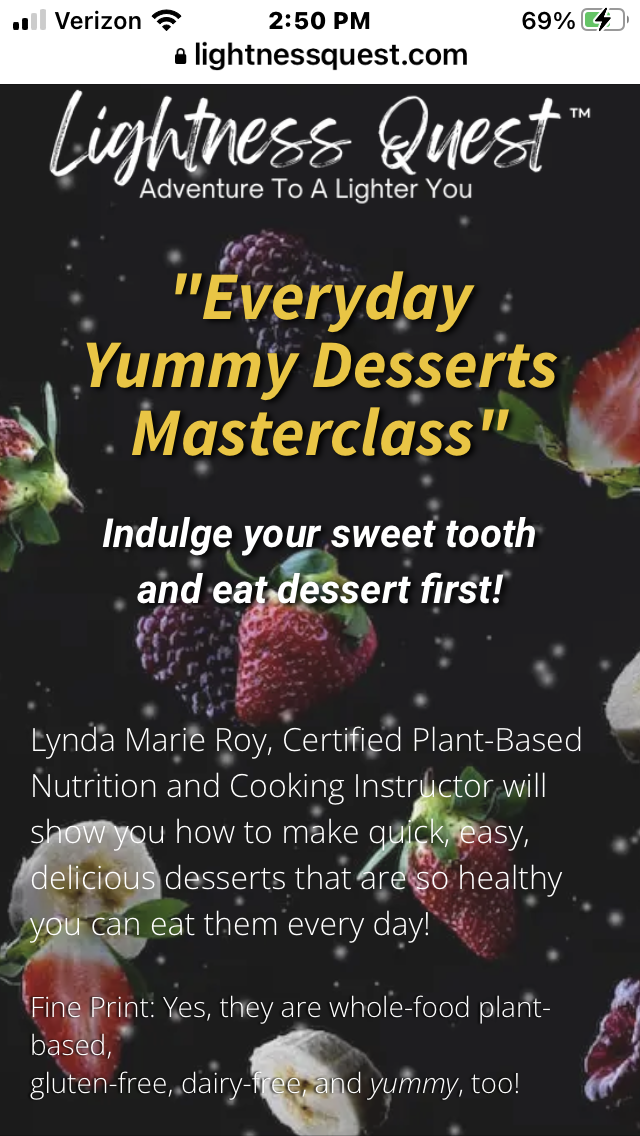 Everyday Yummy Desserts Masterclass (FREE)
Lose Weight Eating Desserts!
It's possible with the right recipes and conscious way of eating!
Join me for a FREE,
"Everyday Yummy Desserts" Masterclass this week to learn more…
Go to LightnessQuest.com/desserts to sign up!
Thursday, June 15 at 5pm PDT -OR Saturday, June 17 at 10AM Pacific.
Hourly Schedule
Day 1
Everyday Yummy Desserts (Saturday) Masterclass